Wenzel Downhole Tools is pleased to announce the installation of a new DynoFlow Tester as part of our exceptional Service offering.

Located at Wenzel's Edmonton facility, the DynoFlow Tester offers customers enhanced operating performance data on drilling motors before they're sent downhole.
The DynoFlow Tester is a drilling motor dynamometer test bench.  It couples either straight or bent motors to high pressure fluid supply and thrust loading for performance testing.  These tests provide real-time feedback on motor pressures, torque, flow and rpm. Wenzel Downhole Tools customers are provided additional confidence in the reliability of their motor's performance for downhole drilling.
For more on Wenzel's service offerings, please see our Inhouse Service.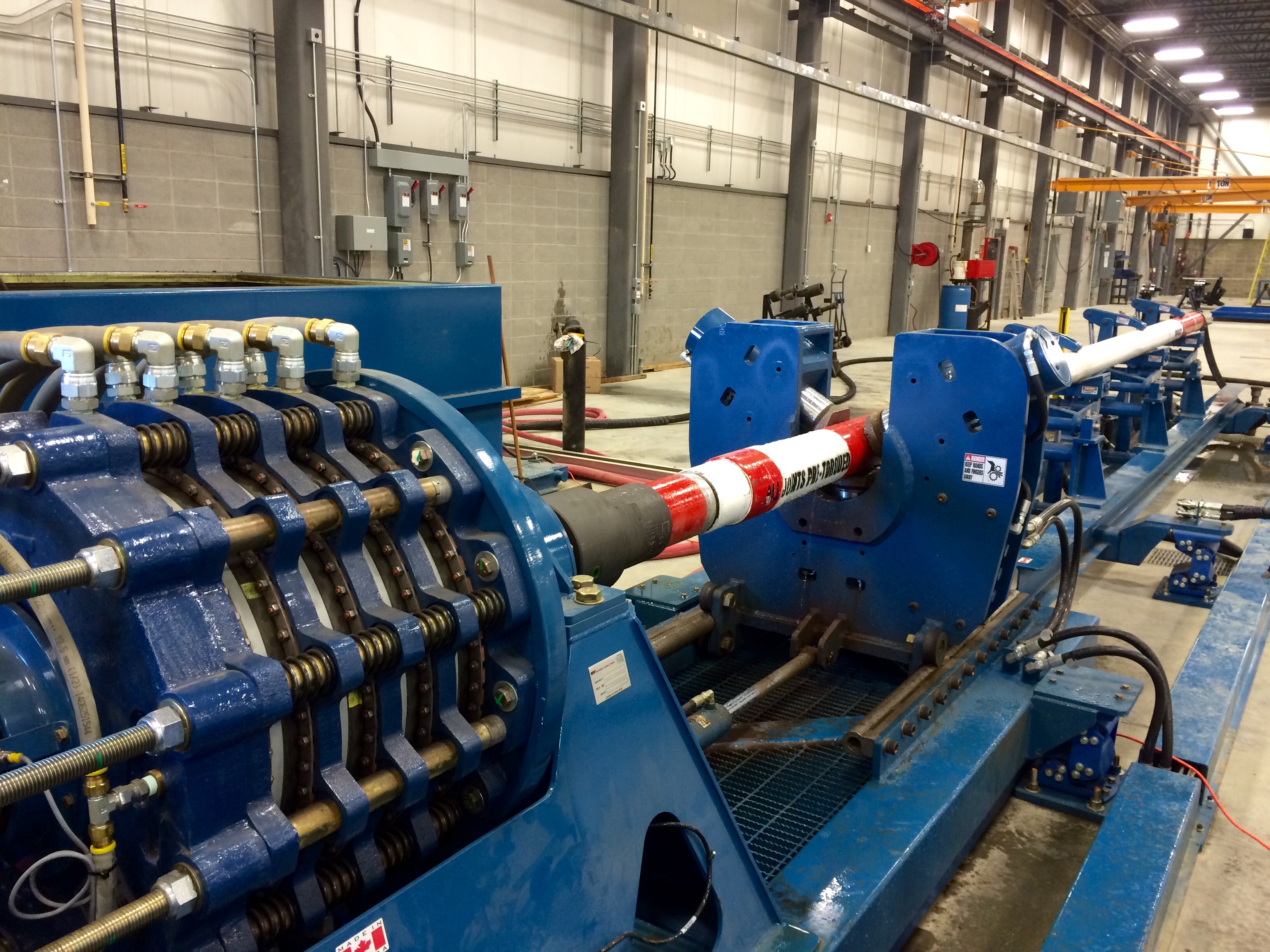 Photo: Wenzel DynoFlow Tester in Edmonton, Alberta.  October 2015.