UPDATE 03/03/2020: The GeoTHERM conference has been cancelled due to Covid19 concerns.
Wenzel Downhole Tools certified distributor DVK Consulting Energy Services GMbh will be exhibiting Wenzel tools at the GeoTHERM conference in Offenburg, Germany March 5 – 6.
Visit DVK at booth 116 to find out how Wenzel can help you in the geothermal energy space.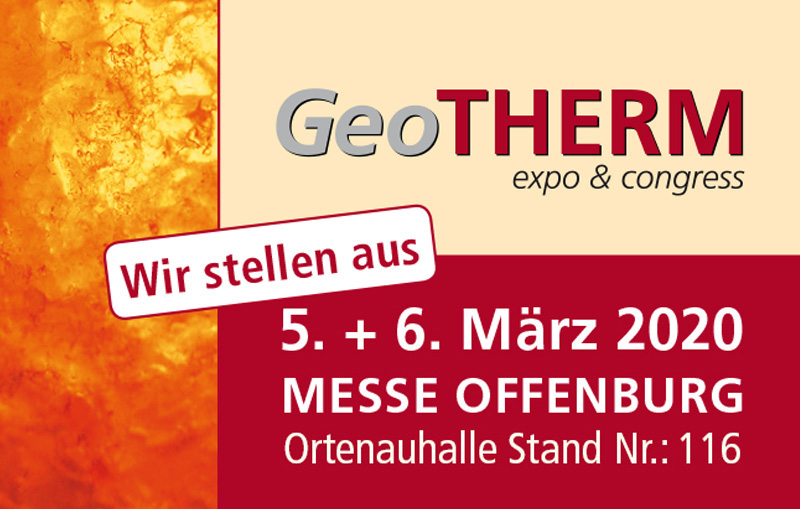 About the Conference
GeoTHERM will be taking place at 5th+ 6th March 2020 in Offenburg which is located in the southwest of Germany. Within over tenyears GeoTHERM has established as Europe's leading trade fair with congress and even as biggest geothermal event in in the world. For the next event in March 2020 GeoTHERM has already arranged numerous cooperations with international associations. There is a close network between the event and the International Geothermal Association (IGA) as well as the Technology Collaboration Programme of the International Energy Agency (IEA). Furthermore the European Geothermal Energy Council (EGEC) supports the development of GeoTHERM.
Especially the combination of trade fair and congress offers well-founded knowledge for research and practice as well as a perfect platform for exchange of experience and networking. At the past event 200 exhibitors and more then 3,600 specialized visitors from 48 nations benefited from the opportunity to make valuable contacts. Cased by the high amount of international participants both congresses for shallow and deep geothermal energy are translated simultaneously into English, French and German.
Learn more about GeoTHERM: www.geotherm-germany.com